The COVID Crisis Strikes Children in Unexpected Ways!

REVEALED: The SOLUTION to the Stress, Fatigue, Loneliness, and Frustration
Caused by the COVID "Lockdown" for Concerned FARMINGTON & SIMSBURY Parents and Kids!
The ONE SOLUTION FARMINGTON & SIMSBURY Parents are Raving About!
Read on to learn more,
or Click the Button below to Register Now!
Dear Fellow Parent,
Hi, my name is SUNMI JUNG.
I am worried sick about the future of our children (as I know you are), and I have made it my career and my passion to do something about it.
You know, children are NOT meant to be "cooped up" in their homes, spending FAR TOO MANY hours on their "screens", growing more distant from their friends, and feeling more isolated and alone than ever.
While we all MUST do our part to stem the tide of this unprecedented global crisis, we must ALSO protect our most loved, cherished resource…our children!
"Stay at home" orders, and the general level of fear and anxiety in our society right now are tough enough on adults, but our kids are affected by the isolation and stress even more deeply, and at a CRITICAL time in their mental, emotional, social and physical development.

I'm TRULY and DEEPLY concerned about the consequences for our children, and I've committed myself to doing something about it!
Announcing…An Unexpected Solution!
So, what are children missing and need 'most' in their lives right now (and frankly, for the rest of their lives)?
Children need:
A Positive Peer Group
To Learn How to Set (and Achieve) Inspiring Goals
To Be Motivated and Boost their Energy
To Stay Fit and Healthy (and Build a STRONG Immune System)
To Be Held to HIGH Standards
To Build Unshakable Self-Esteem
To Develop Rock Solid Self-Confidence
Towering Role Models (Almost "Superhero" Like!)
So, my team and I have created an all new, innovative program that SOLVES these problems, and is getting RAVING reviews from hundreds of parents and families in the FARMINGTON & SIMSBURY area!
Introducing:
The Olympic Taekwondo Academy Farmington & Simsbury
Virtual Martial Arts Program
(LIVE Classes – ONLINE!)
Safe, fun, ex
citing, energizing, and inspiring
LIVE martial arts lessons, right in your own living room!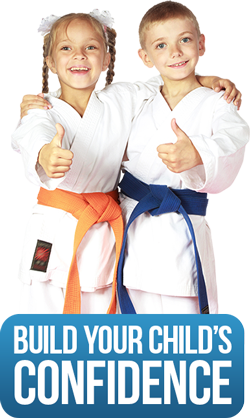 I'm very PROUD to say that HUNDREDS of parents and families in the FARMINGTON & SIMSBURY area are sharing the "best-kept secret" for character education by telling their closest friends about our program!
In this ONE-OF-A-KIND program, children become part of our proven marital arts and character development system that is LIKE NO OTHER.
The kids actually ENJOY learning discipline, respect, and cooperation as part of learning AWESOME martial arts skills in virtual "group" classes, with a "Larger-than-Life" professional Black Belt instructor.
I know it sounds hard to believe, but our kids actually love it!
They not only have found a program they don't want to quit, they actually get upset if you take them out of class early one day!
Our parents love it, too!
Best of All You Can See it for Yourself
for FREE!!
The Olympic Taekwondo Academy Farmington & Simsbury  innovative Virtual Martial Arts Program will not only 'physically' engage your child, but will also imbue your child with the STRONG character skills they need to be successful in school, and in life.
Second, they will be EMPOWERED with physical skills, but more importantly with the confidence to choose right over wrong. As they grow into those dangerous teenage years, you can rest assured that you have helped them form the strength of character needed to resist peer pressure.
Finally, they will be INSPIRED to set and achieve goals, which creates a virtual ROADMAP for a successful life.
I'd like to show YOU how you and your child can experience all of this, and more. . . with NO RISK!
Call us NOW at:
(860) 673-9800
or Simply 
Complete the form Below 
to take advantage of our 
"No Strings Attached" Special Trial Offer!
If you're worried about the effects of the COVID "Lockdown" on your children's emotional, physical, and mental well-being, take me up on this special offer so I can help you build a brighter present and future for them.
Respectfully,
SUNMI JUNG
Olympic Taekwondo Academy Farmington & Simsbury
---

Improved grades

"Martial Arts taught me focus; now I'm on the honor roll!"
–Libby-Grace A.
The best investment in my life

"My children know how to play with others, take turns, share, they even know how to spend money because they work for it; they help me around the house. Honestly, it's been the best opportunity and investment I've ever made in my life. You should try it too!"
–Sylvia Mangsen (Matthew, Justin, & Angelina)
The best investment I ever made

"Martial Arts has been great for my son. It's helped his listening skills, it's helped his focus, it's helped his eating habits. Martial Arts is the best investment I ever made for my son."
–Shane Korkes (Ethan)